For many of us, spring means renewal, symbolised by nature taking over after the long winter months. And for some, it's also the right time to embark on new projects, and why not consider a career change?
Here are 5 commercial properties not to be missed!
N°1 – Bed and Breakfast in Louroux-de-Beaune, Auvergne.
This well-established bed and breakfast is beautifully renovated, has three bed and breakfast rooms, a studio apartment, and private accommodation with two bedrooms. This property located in a quiet hamlet offers a beautiful garden with views, covered terraces, a workshop, and storage sheds. – €310,000
N°2 – Large equestrian property near Brantôme, Dordogne.
This large equestrian property is set on 20 hectares of land and offers 12 loose boxes, a barn, a pool, woods, and a lake. With its two houses, 550 m² of habitable space, 11 rooms, and 8 bedrooms, it is perfect for a rental project. – €949,999
N°3 – Great business set in Pont-d'Ouilly, Normandy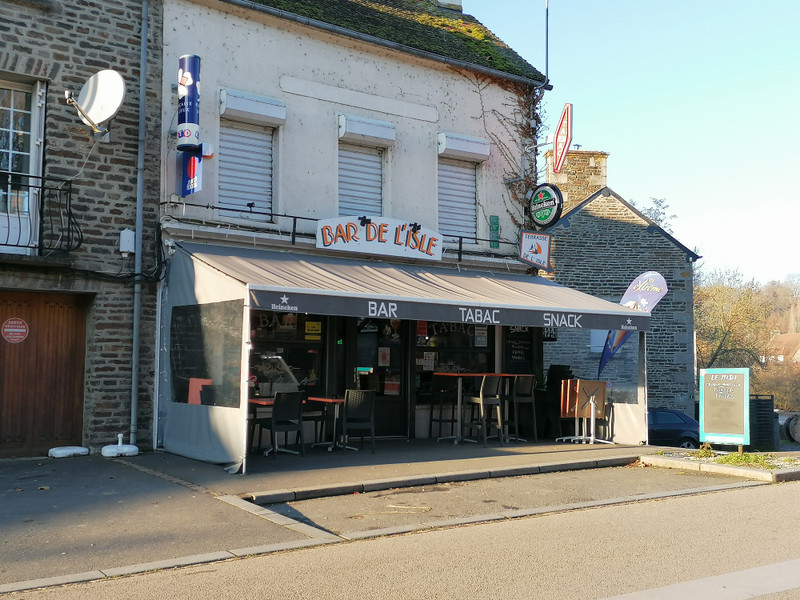 This great and busy bar / Tabac, with an international clientele, is located in one of the most visited areas of Normandy. Included in the sale, this commercial offers bar furniture, an outdoor kitchen, cellar storage, a secured room, and of course, the license 4. – €174,000
N°4 – Beautiful ten-bedroom house with B&B set in Montmorillon, Vienne
This beautiful ten-bedroom house, currently running as a B&B, is spacious and offers 550 m² and 15 rooms. Situated close to all amenities, you will like the loft apartment gite, the original features like beams, high ceilings or fireplace, the garden with its above-ground pool, the vaulted cellar, and the solar panels, among others. – €331,303
N°5 – Corps de ferme with vineyards in Saint-Germain-de-Grave, Gironde
With a lot of potential, this very pretty corps de ferme is currently in a wine activity but could be in a touristic one thanks to its location in the beautiful region of Entre-Deux-Mers, not far from Bordeaux. The main residence offers 200 m² and in addition, you will find several outbuildings like a tasting room, an office, a winery, a storage cellar, and a barn. – €795,000