Have you ever thought of buying a new property?
The health crisis and successive lockdowns have made housing a major concern for French people. Bigger and brighter rooms – as well as pleasant outdoor spaces – have become essential to the population's well-being and comfort, making new homes a perfect choice for one out of two French citizens. Let's focus on the benefits of buying off-plan.
Above all, buying off-plan means being able to project yourself into your future home, particularly thanks to the 3D plans and detailed descriptions provided by the developer or agency. The purchase consists of different stages, as the property is built, and you officially become the owner on the day of delivery, i.e. the day you receive the keys to your new home.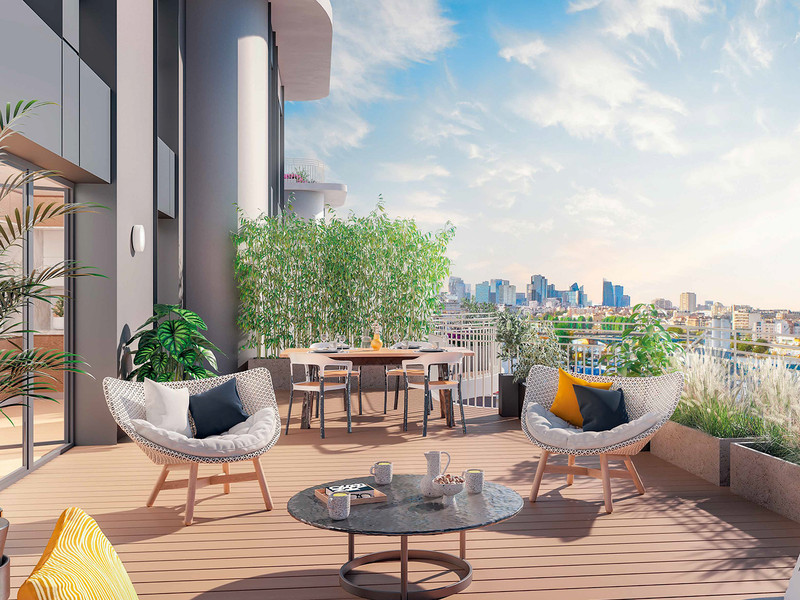 Whether it is a primary residence or an investment, buying a new home gives you many benefits:
Reduced notary fees: only 2 to 3% for a new home, compared to 7 to 8% when purchasing an older property.
Energy savings and quality labels: thermal, acoustic, energy and electrical standards guarantee comfort, safety and savings, thanks to a modern and energy-efficient home that protects both the environment and your budget.
Customisable homes: when you buy your new home, you can choose your decorative options and design a home that suits you.
Builder's warranties: the developer is solely responsible for the construction until the keys are handed over. You are therefore assured of buying a sound property with warranties and insurance taken out by the developer.
Exemption from property tax: you will be totally or partially exempt from property tax for the first two years after completion.